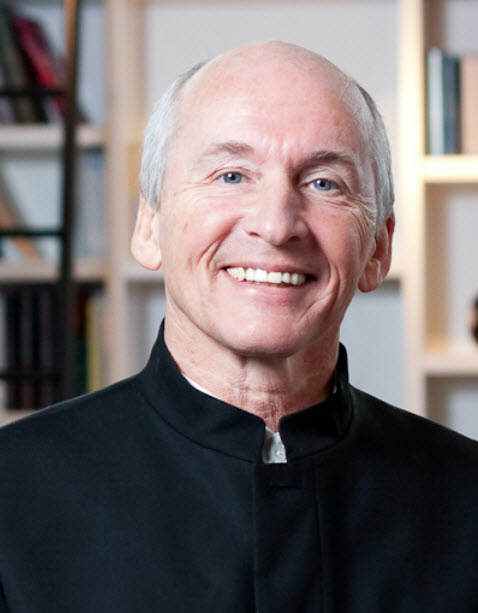 Marc Bogaerts (b. 1951) is a Belgian choreographer and artistic director who has worked with more than 50 dance, opera and circus companies worldwide. Based in Berlin, he is renowned for his fondness for creating unconventional combinations on stage and drawing inspiration from a wide range of subjects. Many of his projects combine several styles – e.g. opera, ballet, stationary art, ballroom dancing, ice dancing, break dancing, and nouveau circus – to build bridges between different types of physical expression. Some projects have even featured athletes from the world of sport.
Background
Marc Bogaerts was born in Antwerp, Belgium, on July 16, 1951.
He studied philosophy, Latin and Greek with the Jesuits for seven years.
Early career
In 1975, Bogaerts started his professional career as a dancer, and was not long thereafter hired as a choreographer for the Royal Ballet of Flanders in northern Belgium.
In 1982 he moved to New York City, where he would remain until 1993. In New York City, he taught at the Actors Studio and danced as an honorary guest performer with Merce Cunningham, Trisha Brown and Laura Dean. He used his skills in dance and choreography to work with numerous social projects, never shying away from raising sensitive topics such as drug abuse, abortion and genocide.
After over a decade in the United States, Bogaerts returned to Europe, where he selected Berlin as his base. In Berlin, he worked with all three opera houses: Deutsche Oper Berlin, Staatsoper Unter den Linden, and Komische Oper Berlin.
Choreography
At the time of writing, Bogaerts has choreographed for more than four dozen operas, dance companies and circus groups.
Here are a few examples:
Royal Danish Ballet
Deutsche Oper Berlin. (His work with them includes work with Carmina Burana and L'Histoire du Soldat.)
Tanztheater of the Komische Oper Berlin
Mecklenburgische Staatstheater Schwerin. (He choreographed the ballet Dorian Gray.)
Bayerische Staatsballett
Deutsches Fernsehballet
Ballett des Stadttheater St-Gallen
The Royal Ballet of Flanders. (He choreographed Not Strictly Rubens. The project involved add-ons such as a fashion exhibition and a MTV video clip.)
The National Ballet of the Opera Bucharest. (He choreographed a contemporary dance version of Midsummernight´s Dream.)
The Cluj-Napoca National Theatre of Romania. (He choreographed Sleeping Beauty.)
Companhia de Danza Lisboa
Joffrey Ballet Chicago
Santa Barbara Ballet
Dance Theatre Indianapolis
Washington Ballet
Milwaukee Ballet
Southern Ballet
A few other examples of works by Bogaerts
Bogaerts worked with "The Emperor´s Dream", a production made to celebrate the new millennium. It was performed in Brussels, Frankfurt and Madrid.
He choreographed "Moi Rodin" for the International Theater Festival of Sibiu in Romania. The show was also performed in Israel, Russia, Poland, France, Korea, and Canada.
Bogaerts worked with the 100 Years of the Scouts celebration at King Baudouin Stadium in Brussels.
Circus
Bogaerts has worked with several circus performances, including a collaboration with Cirque du Soleil in Canada and an All about Eve circus performance at the Tollwoodfestival in Germany.
Street theater
Bogaerts worked with the street theater performance "No strictly Van Eyck" in collaboration with the band Carpe Diem and improvisational actors from Quicksilver.
Sports
Bogaerts have done a lot of collaborations with sports organizations and sports events, including several Olympic training centers, the Rotterdam Sport Congress, FIG-Gala (Ghent 2006), the Flemish Sport Prize Awards (Brussels, 2006), and the Ghent Sports Arena.
Among other things, he choreographed skate dancers for the opening of the Pan American Games.
The multi dance project "De koninginnen van de nacht", created by Bogaerts, included performances by karate World Champion Tina Bellemans and boxer Bill Richardson.