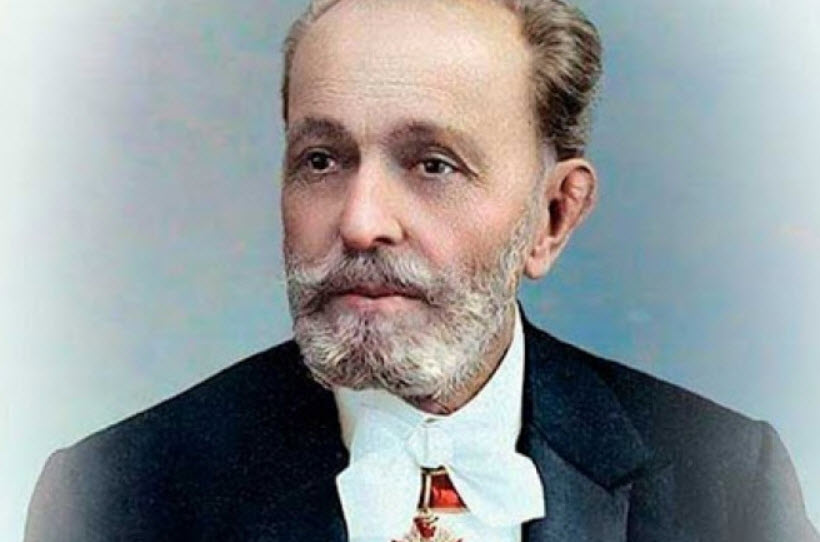 Marius Petipa was an 19th century French ballet dancer, choreographer and teacher. Active in both Western Europe and the Russian Empire, he is considered one of the most influential ballet masters and choreographers of the century. Petipa spent the early years of his career in France and Spain, before moving to Russia. From 1871 to 1903, he was the First Ballet Master and principal choreographer of the Imperial Ballet in St. Petersburg.
Throughout his life, Petipa created over fifty ballets. Just few examples of well-known ballets that Petipa choreographed are:
The Pharaoh's
Daughter (1862)
Don Quixote (1869)
La Bayadère (1877)
Le Talisman (1889)
The Sleeping Beauty (1890)
Le Réveil de Flore (1894)
La Halte de cavalerie (1896)
Raymonda (1898)
Les Saisons (1900)
Les Millions d'Arlequin (1900)
Petipa also co-choreographed The Nutcracker with Lev Ivanov in 1892.
In addition to all the ballets he created, Petipa also revived a large number of works created by other choreographers. He did for instance revive Giselle, La Esmeralda, The Little Humpbacked Horse, and Le Corsaire. Together with Lev Ivanov, he revived La Fille Mal Gardée and Swan Lake.
Short facts about Marius Petipa
Birth: In Marseille, France, in 1818
Death: In Gurzuf, Russian Empire, in 1910
Nationality: French
Education: Brussels Conservatory, Grand Théâtre de Bordeaux
Background
Victor Marius Alphonse Petipa was born in Marseilles, France in 1818. His mother, Victorine Grasseau, was an actress and drama teacher. His father, Jean-Antoine Petipa, was a celebrated ballet dancer. At the time of Marius birth, Jean-Antoine was the premier danseur at the Salle Bauveau (today known as the Opéra de Marseille). The following year, he was appointed Ballet Master.
When Marius was seven years old, his father started giving him ballet classes. After some initial resistance, Marius took a liking to it. He participated in his first ballet production at the age of nine, as a Savoyard in his father´s staging of La Dansomanie.
Notations
One of the reasons why we can know so much about Petipa´s creations is that in the late 1800s, many of his original ballets, revivals and dances from operas were notated. The method used was the one developed by Vladimir Stepanov.
After the Russian Revolution of 1917, the precious collection of notations was taken out of Russia by Nicholas Sergeyev, who a few years later became régisseur at the Latvian National Opera Ballet. In 1930s, he used the notations to stage Petipa´s ballets The Sleeping Beauty, Giselle, Coppélia and The Nutcracker for the Vic-Wells Ballet of London (now: the Royal Ballet). Sergeyev´s revivals of Petipa´s ballets formed the nucleus of what we today know as the Classical Ballet repertoire for the Royal Ballet in England.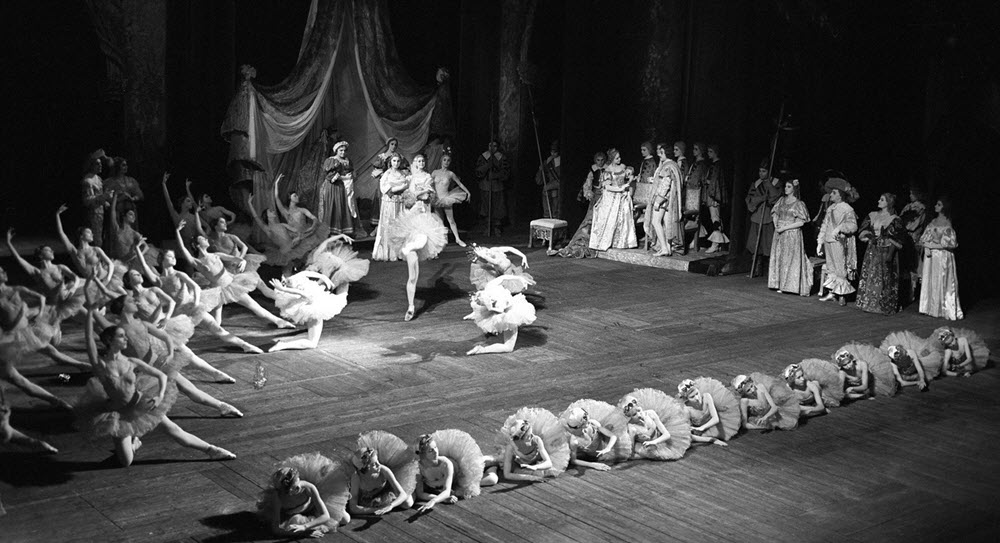 Where are the notations today?
The Sergeyev Collection was purchased by Harvard University Library in 1969. The collection includes – among other things – notations for Petipa´s original ballets and revivals, as well as his choreography for dances from operas, and various Pas, and incidental dances from other works. There are also two notations for ballets by Lev Ivanov, and notations for the Legat brother´s revival of The Fairy Doll.